I've been trying to find the time during this busy book-release month to weigh in on the new Netflix/BBC 4-part miniseries adapting Richard Adams' Watership Down. To put it mildly, it's been a bit difficult to find the mental and temporal space to do so. But as a lifelong devotee of the book, a fan of the 1978 animated adaptation, and an ardent admirer of the considerable acting chops of James McAvoy, I felt compelled to try.
Let me preface my (many) comments about the production with this: I have been excited about a new adaptation of my favorite book coming out since I first heard about it, which must have been about three years ago now. So I went into it wanting to love it. But the actual experience of watching it left me…wanting.
It's been hard for me to put my finger on exactly what about it disappointed me. It wasn't so bad that I would decry it on social media and encourage people to pretend it never happened. In fact, certain aspects of it were good. But…well…let's just break it down, shall we?
Strap in. This is a long one.
WHAT WENT RIGHT
The Performances
James McAvoy was a marvelous Hazel, which I think is a harder role to pull off than the more "character-y" roles, like the brash Bigwig, the clever Blackberry, the winsome Dandelion, the irrepressible Bluebell. Hazel is actually a fairly flat character in the book. He is steady and deliberate, but he's not funny or ironic or dangerous or even rather memorable. He is the kind of leader you want and need, especially on a dangerous quest where others are apt to lose their heads, but he is certainly not the kind of leader that could get elected today. He is all substance and no flash.
And yet, McAvoy voices him in a dynamic way, showing emotions I don't think the 1978 adaption managed to do. This comes as no surprise to me. I was an admirer of McAvoy's talents before I saw Split, which seems to be why everyone suddenly knows who he is. I'd first seen him in The Lion, the Witch and the Wardrobe as Mr. Tumnus and loved his performance (more on that later). Viewings of Becoming Jane and Atonement made me seek out everything he'd ever done. He is superb in The Disappearance of Eleanor Rigby: Him and Her (I haven't seen the combined version, Them) and The Last King of Scotland. He is utterly unnerving and disturbing in Filth and Split. He is charming and winsome in Arthur Christmas and Gnomeo and Juliet. And here he does a nice job with Hazel.
Other actors turned in their own good performances, including John Boyega as Bigwig and Sir Ben Kingsley as Woundwort, even if it was hard to keep from comparing them to the voices of character actors Michael Graham Cox and Harry Andrews from the 1978 version, which I have probably watched thirty or forty times, or even the voices in the abridged audio book I had when I was young and somehow lost along the way. And absolutely no one could voice Kehaar quite like Zero Mostel did, so Peter Capaldi, charming as he was with his Scottish brogue, had no chance of pleasing me, especially since the miniseries script failed to include most of Kehaar's best lines (like "Piss off!" and other more…colorful language).
Aside: Diminishing Kehaar's lines and screen time meant that one of the best relationships in the book (and the 1978 film), that of Bigwig and Kehaar, is lost to the viewer of the 2018 miniseries. And that is such a shame.
The tricky thing with playing characters that have already been played by others, of course, is making them your own at the same time you are attempting to please devotees of an older version. It's a terrible tightrope to walk. It's Barbara Streisand's Dolly versus Carol Channing's Dolly. It's Matthew Macfadyen's Darcy versus Colin Firth's Darcy. It's Leonardo DiCaprio's Gatsby versus Robert Redford's Gatsby (well, really there's no contest there because the new Gatsby movie wins on any count of comparison).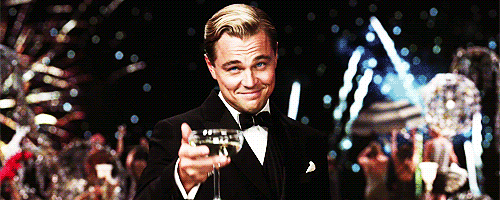 Every new adaptation of a novel, every revival of a musical, every adaption of a movie to a stage play or vice versa must navigate that tricky territory. And it's impossible to please everyone.
But here is the real test of these performances: what voice will I hear the next time I read the book? In every case, with the possible exception of Hazel, it will be those original 1978 performers.
So then, if it wasn't the performances that bothered me, what did?
WHAT WENT WRONG
CGI That Often Looked Like It Was 5-10 Years Out-of-Date…or More
Consider this: The newest adaptation of C. S. Lewis' The Lion, the Witch and the Wardrobe was made in 2005. Fourteen years ago! And yet, go back and watch it and the special effects—including James McAvoy's hairy goat legs—look real. Aslan looks real. He moves like a real lion.
Compare that to the CGI of Watership Down 2018. Yes, some scenes look pretty good. Close-ups look good. Immediate surroundings—dirt or grass or buildings, even bird poop—look good. But take a closer look at the movement of these rabbits and you see that the animators didn't quite capture the realism they were reaching for. Take a look at the dog from the farm…
and you may be forgiven for thinking more of this…
than this…
General Artistry: Animation
One of the most marvelous things about the 1978 animated adaptation of Watership Down was the art.
The English countryside Adams loved and fought to preserve from development came to life in this watercolor world.
It's simply gorgeous.
Even when it is disturbing.
In contrast, the mediocre CGI of the new miniseries seems so concerned with making individual strands of fur distinct or plants look photo-real that it often forgets to make them feel alive, as if they are part of a vast tapestry of beautiful country. There is too much in focus at once and definitely not enough shadow:
General Artistry: Score
The soundscape of a film is probably one of the most important tools employed to convey how we as an audience should feel—pensive, fearful, agitated, frantic, triumphant, terrified—and one of the most overlooked by us as casual moviegoers. If it's doing its job, you may not even notice it. If it's not, you may feel that something is not quite right but at the same time find it hard to put your finger on why.
Setting aside the 1978 movie's featured song, "Bright Eyes," written by Mike Batt and performed evocatively by Art Garfunkel, consider the movie's score, most of which was composed by Angela Morley (though Malcolm Williamson composed the score for the prologue and the main title). Set similar scenes side by side—the crows in the churchyard, Bigwig caught in the snare, the escape from Woundwort, the deliverance of the Watership rabbits by the dog—and you will see a marked difference.
The 1978 score is like a symphony in itself, something you would gladly listen to apart from the movie. It is memorable. It gets in your head and inside your guts and alternately ties you all up or releases you. The score for the 2018 version? Even though surely the same theme was played at the beginning and end of each episode, I don't remember it at all. Nothing to get stuck in your head.
And lest you protest that I've only watch the 2018 version once through and I have already admitted to watching the 1978 version thirty or forty times, think of every time you left a movie theater humming or whistling a musical theme from the movie you just saw for the first time.
Pacing
Watership Down 1978 is 91 minutes long, which includes the rather long introductory sequence of the rabbits' creation myth, a number of rather leisurely connecting shots of the rabbits getting from place to place, and the end credits, of course.
Watership Down 2018 is more than twice as long, with four episodes of about 50 minutes each. Despite this, the filmmakers did not manage to restore any scenes from the book that didn't make it into the 1978 movie (more frequently they lost scenes from that much shorter movie). Some scenes they made longer, such as the attack of the crows or the raid at the farm. In all cases that I can recall, the extra length added nothing but perhaps some more footage of rabbits running around. Some scenes they invented, including a number that happened in Efrafa, though they could have simply put in more from the book.
What this all added up to was a discernable feeling of hesitation, of tripping over one's own feet. Think of the numbers alone. The 2018 filmmakers didn't manage to tell you anything more in 200 minutes than the 1978 filmmakers told you in 90. And quite possibly they told you less. As an editor, this bothered me.
But not nearly so much as…
Needless Deviations from the Source Material
I realize and celebrate that we are in an age of female empowerment and more a robust female presence in the arts, which has been manifesting itself lately in lots of tough female heroes and female-led reboots. I got teary watching all those powerful women training and battling in Themyscira in Wonder Woman as it dawned on me that I had never, ever seen that many self-sufficient, self-reliant, and strong women on a screen at once—and without any men on screen for long periods of time. When I realized that I was watching a woman being positioned as the Universal Character rather than the sidekick, the love interest, or the antagonist, I felt the release of a tension I didn't know was living deep inside of me. It felt like an enormous step forward, and I joyfully imagine the young girls growing up today with all of these strong role models in their lives.
However…
Watership Down is a story about rabbits. Rabbits are animals, and it is clear that Richard Adams patterned his story around rabbits' actual habits and roles in rabbit society. The book opens in spring—"The primroses were over…"—when the female rabbits, the does, have litters they are tending to.  Therefore, the hlessil, the adventurers who strike out on their own, are naturally mostly bucks. In the book, one very young doe without a litter, Violet, accompanies them, but gets caught and killed by a hawk when she ventures out of the cover of the bean field to eat. (You can see that moment at about minute 2:30 of this delightful video someone made of some of the most violent moments of that original film, rated U in the UK and PG in the US—WARNING: GRAPHIC). At that point, there are no does until the raid on Nuthanger farm, during which two does escape—Clover and Haystack—along with one buck—Laurel.
Strawberry from Cowslip's warren is not a doe. But in the Netflix miniseries, he is. This allows the filmmakers to invent an amusing back-and-forth rivalry for her affections between Hawkbit and Dandelion, which is not in the book, at the same time it shoehorns another female speaking role in there. (Note that Strawberry does not appear in the 1978 film, one of those roles cut for sake of length and complexity.)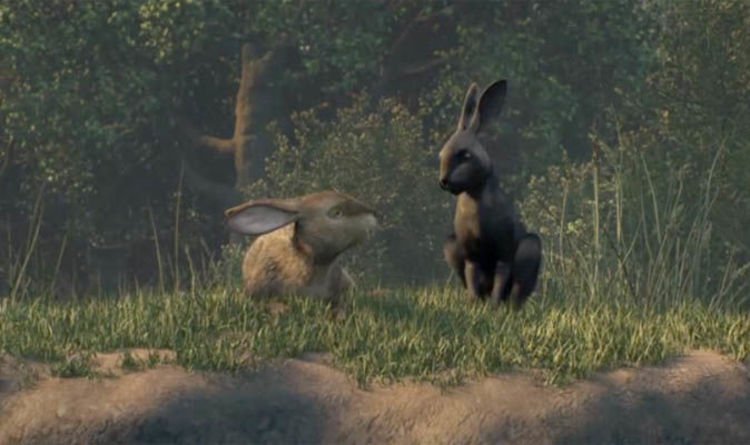 The Black Rabbit of Inle is not a female, but the sex of this character doesn't make much of a difference in the long run, so making her female in the 2018 version doesn't really bother me much. (Note: there is some beautiful and nightmarish fan art of the Black Rabbit out there in case you are interested.)
Clover, the hutch rabbit, is given a far bigger role than in the book (including, inexplicably, ending up in Efrafa, along with other Watership rabbits who were never captured).
She even usurps Fiver's position as the one who finds Hazel in the culvert after he's been shot by the farmer.
This hey-let's-give-the-female-a-bigger-better-role move really bothered me. Because it wasn't just sticking a female in where it wouldn't have mattered one way or the other, simply changing out a male for a female, like in Strawberry's case. This changed the meaning of important scenes significantly.
The very meaningful connection we see built between the brothers Hazel and Fiver is replaced with a romantic connection that is not only a needless deviation from the book which wastes a fair amount of screen time in the 2018 version, it also imposes human emotion (romance) where Richard Adams had allowed only for the very basic animal drive to continue the species. The rabbits in the book are never falling in love. They are concerned with survival. They are driven by instinct and limited by their small understanding of the world in which they live.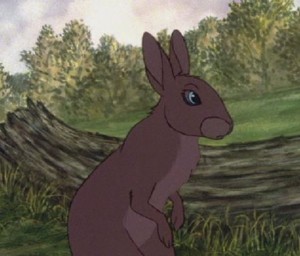 Interestingly, the 2018 filmmakers strip from Efrafan doe Hyzenthlay (who is a smart, poised, courageous female dissident in the book and 1978 film, reduced to a mere ineffectual rabble-rouser in 2018) her vision of the rabbit in the hrududu (car) and give that vision to Fiver. I suppose they were thinking that viewers might be confused if two rabbits possessed a kind of second sight? And then—then!—who is it that rides in the hrududu in the end? Not Hazel, as it should have been, as it could only be as their smart, fearless, self-sacrificial leader who will take on mythical status in the future, but Fiver.
Why? Because for some unfathomable reason, the 2018 filmmakers thought it ought to be Fiver chewing through the dog's rope (and even gave him new vision involving ropes) and getting caught by the cat rather than Hazel.
It is Hazel who had the idea of chewing through the rope in the book (and the 1978 movie) because in a trancelike state Fiver repeated something Bigwig had said way, way back at the beginning of their adventure about a dog being loose in the woods, which is their impetus to cross the River Enborne, a scene that sets up a vital scene later in the story (which the 2018 version cuts).
The original line about the dog is also lost because the 2018 version cut that scene out, turning their flight across the River Enborne from a necessity to get away from a dog to getting away from Holly and the Sandleford Owsla, who were hot on their heels (despite never being that close to them in the book after the one confrontation with Bigwig).
So then we have Hazel, who can barely hop out to attempt to negotiate with Woundwort because he'd been shot just a couple days earlier, cast as one of the rabbits tasked with leading the dog away from the farm and up the downs to surprise the attacking Efrafans. Excuse me? What? Who thought that made any sense?
This should have been the fastest rabbits—Dandelion, Blackberry, and Hyzenthlay (there's your actual big, important female role!)—but in this new version, not only is one of the rabbits lame because of a gunshot wound, one of them—Blackavar—is barely alive because of his harsh treatment at the hands of the Efrafan Owsla. Using Blackavar to draw the dog is not only the most implausible choice possible, it strips him of the triumphant and symbolic moment of sacrificing his life by standing up to Woundwort during the siege of the warren. (BTW, listen to the score in that clip I just linked to. Fantastic.)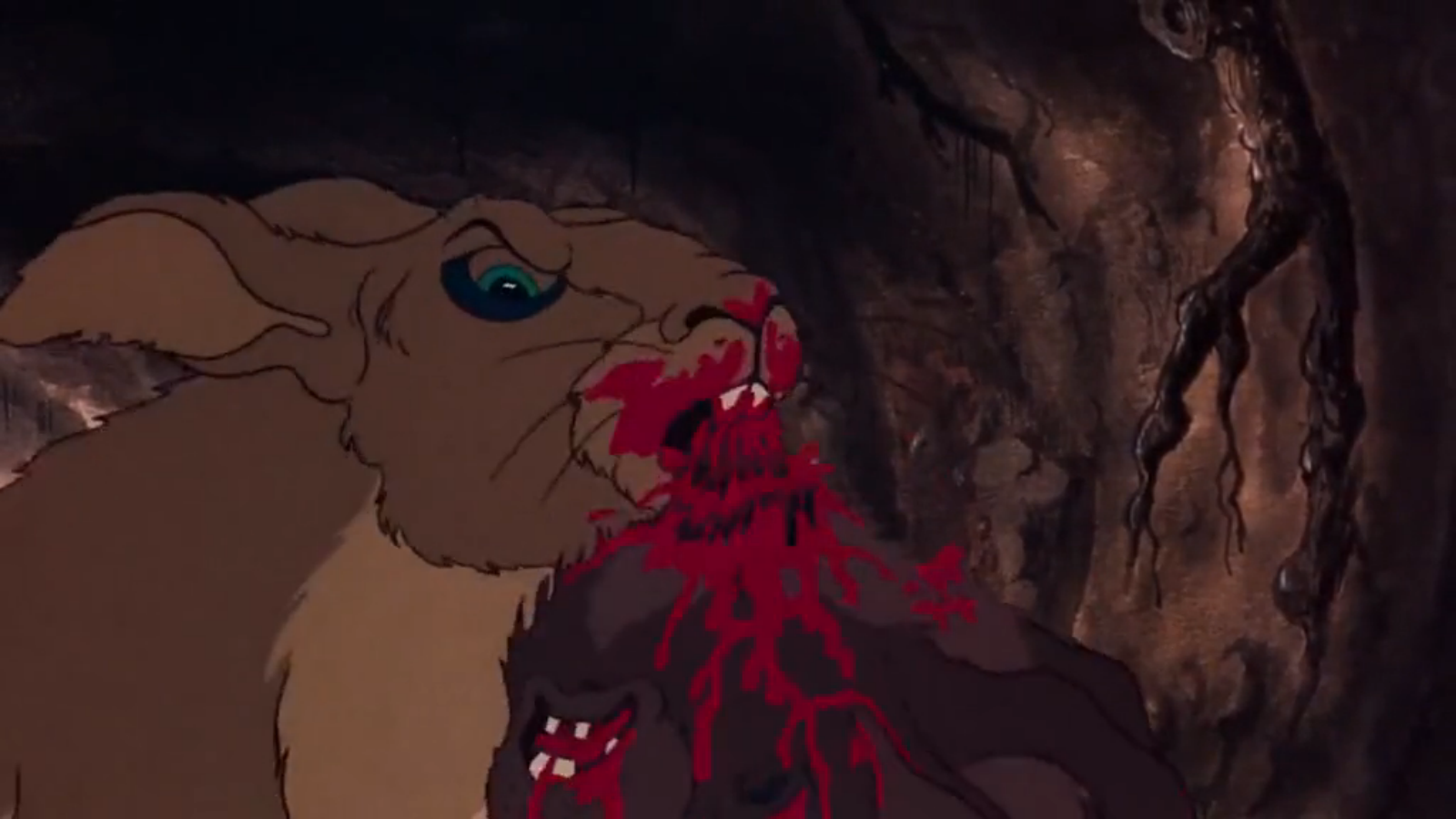 Dandelion, who is the fastest rabbit of all and the storyteller (storyteller role given to Bluebell for some bizarre reason in this version) is busy "guarding" an open run with Hawkbit from the Efrafans and therefore can't take part in Hazel's plan.
But even before the climactic scenes at the end, there are strange choices being made:
Why is there a town on the other side of the River Test?
There was no reason for it except to show a car and prompt Fiver's stolen vision of the rabbit in the hrududu. But Fiver's visions are never dependent on seeing something in real life first. They are just visions. (And while we're on that subject, no, Fiver can't just try to have visions at will like Hazel asks him to in this miniseries.)
Why did they remove the scene of how the Watership rabbits actually escaped with the Efrafan does by getting onto a boat and floating down the fast-moving River Test?
This plan was devised after Blackberry connected it in his mind to another thing that floated at the very beginning of the story in order to get them across the smaller River Enborne when the dog is loose in the woods.
There is no explanation at all of how simply having Kehaar fly at them could possibly have stopped the hardened Efrafan Owsla under the remorseless direction of General Woundwort.
Losing this scene also means you lose additional mystique these Watership rabbits developed that spooked the Efrafans when they are trying to dig into the warren on the downs.
Even the raid on the farm is needlessly complicated, with the hutch rabbits being taken inside so that extra hijinks ensue when the Watership rabbits return to get them out.
Aren't a dog, a cat, and a man with a shotgun enough?
I get that choices need to be made when making a film adaptation of a book. Some things will change. The 1978 movie leaves out the character of Bluebell entirely, and he brings well-placed comic relief to the 2018 version, just as he did in the book.
But if the changes being made do not enhance the story and make it work better for a modern audience, I fail to see why they should be made at all.
To my mind, the changes made in 2018 are a net loss, not a net gain. The Netflix miniseries makes this story feel less like a mythical legend passed down through generations (as it should feel, as Richard Adams clearly wrote it to feel as he gives us Hazel, the embodiment of the mythical El-Ahrairah saving his people) and more like a series of scenes of rabbits running or fighting.
And Watership Down is so, so much more than that.
Why Remake Watership Down at All?
All of this is not to say that Watership Down shouldn't have been remade or that I'm against remakes in general or that I am blindly devoted to a childhood version of a story that was told far better in my adulthood.
The Lion, the Witch and the Wardrobe is proof of that. (And proof that James McAvoy makes any film better.)
When I saw that Watership Down was to be remade it gave me the same giddy joy that watching the first teaser trailer for The Lion, the Witch and the Wardrobe did, which was simply a young girl walking into a room and pulling a sheet off an armoire. I was so ready for a slick, realistic, exciting CGI version to add to my Watership Down collection.  
And certainly a new generation deserves a film version of their own? After all, a forty-year-old animated film would not be the first choice for the children of today (though I will say that my son liked it).
But when you remake something that is already held in such high regard by its fans, you have to make it as magical and impactful, if not more so, than the original.
In 2005, The Lion, the Witch and the Wardrobe did this in spades. In 2018, Watership Down did not.